Best Healthcare Website Development & Digital Marketing Agency, Serving Doctors & Hospitals
Comprehensive IT Solutions that Maximize Efficiency and Patient Care



Data-Driven Decision-Making

Delivering the Best Patient Care with Complete IT Solutions
Our team of experienced healthcare software developers offers a full range of custom healthcare software development services to meet the needs of the ever-evolving healthcare industry. We have a proven track record of success in developing and delivering high-quality, scalable, and secure healthcare software solutions.
COMPLETE HEALTHCARE IT SOLUTIONS SIMPLEELABS OFFERS
Pharmacy Management Software
Laboratory Management Software
DIGITAL MARKETING FOR HEALTHCARE
Enhance your healthcare website's visibility on Google with SimpleeLab's advanced affordable medical SEO services. Rank higher, attract patients, and increase brand awareness. Dominate your market and boost hospital growth.
SimpleeLab's customized social media optimization. Elevate online presence & engagement on LinkedIn, Twitter, YouTube, FB & Instagram. HIPAA-compliant strategies ensure privacy while enhancing patient interactions.
Safeguard your healthcare brand's online image with our professional reputation management. Monitor, address reviews, enhance patient satisfaction, and cultivate trust through positive content. 
Enhance healthcare outreach with SimpleeLab's healthcare email marketing. Connect, inform, and engage patients effortlessly. Optimize campaigns for growth and visibility. Elevate your online presence with our expert services. 
We create and distribute valuable, relevant, and consistent content to attract and engage a targeted audience. Track metrics such as website traffic, engagement rates, conversion rates, and social media interactions. 
Drive healthcare traffic, conversion and lead growth with SimpleeLabs PPC ad services. Google Ads optimizes keywords to get qualified patients, build brand awareness and drive traffic to your website by measuring results. 
Empowering Healthcare with Tailored EMR Software Solutions: Enhancing Interoperability, Clinical Efficiency, and Patient Engagement.
PHARMACY MANAGEMENT SOFTWARE
Revolutionize Pharmacy Operations with Our Expert Software Development Services. Tailored Solutions for Inventory Management, Prescription Processing, and Seamless Patient Interaction.
HIS & PRACTICE MANAGEMENT SOFTWARE SOLUTIONS
Find the best HIS and practice management software solutions for your healthcare organization to improve your healthcare organization's efficiency, and enhance patient care coordination and administrative processes seamlessly.
HL7 INTERFACE SOFTWARE SOLUTIONS
Effortlessly integrate and exchange healthcare data with our HL7 Interface Software Solutions, ensuring smooth communication and interoperability between diverse medical systems.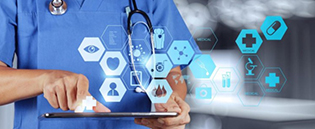 HL7 Software Integration Services
Unlock seamless data flow and interoperability with our HL7 Software Integration Services, enabling efficient communication between diverse healthcare applications and systems for improved data accuracy and streamlined patient care.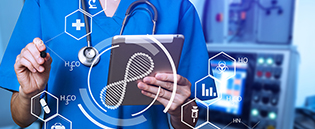 HL7 Interface Engine Development
Powering efficient healthcare data exchange, our HL7 Interface Engine Development services create robust tailored solutions, seamless interoperability, smooth communication, and accurate data transmission across diverse medical systems.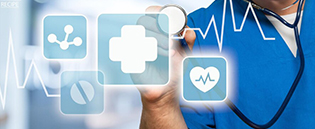 HL7 Third-Party Implementations
Expand your healthcare infrastructure with our HL7 third-party implementations, seamlessly integrating external systems, optimizing data sharing, and fostering enhanced collaboration to drive efficiency and accuracy in patient care.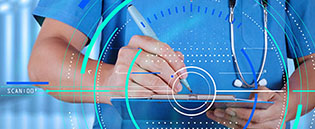 HL7 Mobile Health Applications
Transforming healthcare on the go, our HL7 Mobile Health Applications empower patients and providers with secure access to real-time medical data, enabling informed decisions, remote monitoring, and personalized care for better health outcomes.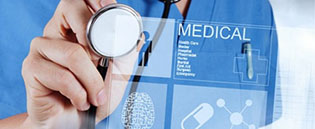 We use of cloud-based HL7 solutions to exchange data between healthcare systems. This can be a cost-effective and scalable way to implement HL7 integration, as it eliminates the need to purchase and maintain on-premises hardware and software.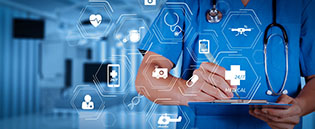 HL7 Data Analytics & Security
HL7 Data Analytics harnesses HL7 data for healthcare insights, while HL7 Security protects data, ensuring confidentiality, integrity, and availability. These essential practices maintain healthcare data integrity and safeguard patient information privacy.
Empower Your Healthcare Organization with the Power of Data​
HL7 interface software solutions can help healthcare organizations to make better decisions by providing them with access to more data.
Managed IT Services For Healthcare
SimpleeLabs is a technology company with a mission to provide advanced digital experiences to customers and transform business outcomes.